Cable thefts in North East cost £1.5m over three years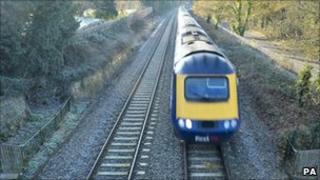 The theft of cable from railways across the North East has cost £1.5m in three years, new figures have revealed.
Network Rail also said the number of thefts in the region last month was up 48% on the same period last year.
The rail operator said the theft of cables had caused about 1,000 hours of delays to passengers in the region in the last three years.
It believes thieves are targeting cables because of the rising value of high-quality copper.
Richard Lungmuss, route director for Network Rail, said: "These criminal acts have to stop.
"Every day passengers and essential freight deliveries upon which our economy relies are being delayed by thieves looking to make a quick buck at our expense.
"Since the start of the new financial year we have had a further 25 attacks in the North East causing more than 115 hours delay and costing a further £240,000.
"Cable thieves deny passengers the service they rightly expect and, through the massive cost to the industry, deny everyone improvements to rail services."