Telegraph's Lib Dem undercover story 'broke press rules' says media watchdog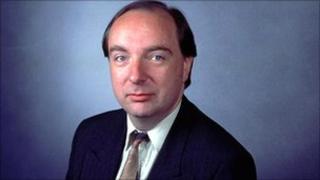 It's one year since the coalition was formed. After the so called "love-in" between David Cameron and Nick Clegg in the rose garden at Downing Street last May the relationship has had its ups and downs.
Cracks began to appear last December when The Daily Telegraph secretly recorded several ministers, including the Transport Minister and Lewes MP Norman Baker.
He told the reporter, who was posing as a constituent, that: "there are Tories who are beyond the pale and you have to deal with the cards you've got".
He also told them what he thought of the Chancellor saying: "I don't like George Osborne very much... I mean there are Tories who are all right... Ken Clarke's all right."
He went onto say: "but what you end up doing in coalition, as much as we can is, you play them off against each other."
Ruling welcomed
Mr Baker has welcomed today's ruling by the Press Complaints Commission.
He says: "It's very important in my view that there should be absolute privacy in a meeting between an MP and his constituent.
"We have to be able to be frank in such meetings and constituents expect that, and the idea that such privacy might be compromised by The Telegraph for its narrow political objectives I think is appalling."
His colleague the Business Secretary Vince Cable was the most senior minister caught in the sting when he said he would block Rupert Murdoch's attempt to buy the whole of British Sky Broadcasting.
Following the revelations Mr Cable was stripped of his responsibility to rule on Mr Murdoch's bid to take control of BSkyB, which was handed to Culture Secretary Jeremy Hunt.
Mr Cable also says he now feels vindicated.
In its ruling the Press Complaints Commission found that while the Telegraph acted with "legitimate intent" it did not have sufficient grounds to justify sending its reporters in, and would issue fresh guidance over the acceptable use of subterfuge.
But while many political commentators agree that the Telegraph was wrong to use subterfuge they say the bottom line is that ministers should have known better than to make those comments about their coalition colleagues.