Thames Water's amnesty ad banned after it failed to honour promise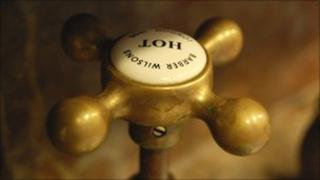 A Thames Water radio advert has been banned after the firm failed to honour a promise to not back-date bills for people taking part in an amnesty.
The company said if people admitted receiving water but not bills, they may come forward without facing old costs.
However customers complained after they did so and still got a back-dated bill and the Advertising Standards Authority agreed with them.
Thames Water has apologised to people who found the advert misleading.
It said it would ensure any future adverts complied with ASA rules.
The firm began the amnesty on 20 January, giving customers six weeks to get in touch or face charges backdated by up to six years.
'More accurate record'
The radio ad had promised unbilled customers who contacted the helpline that they would have their previous charges waived if they agreed to pay from then on.
In February the firm said 2,495 people had responded to the amnesty and 1,300 had had their unpaid charges waived.
Thames Water supplies 8.7 million households in London, Berkshire, Buckinghamshire, Gloucestershire, Kent, Oxfordshire, Surrey and Wiltshire.
The ASA ruled: "The ad must not be broadcast again in its present form.
"We told Thames Water to make clear in future advertising what circumstances applied in order for consumers to take advantage of the amnesty."
Thames Water said the amnesty had only been aimed at people in properties that were not listed on Thames Water's systems and who therefore had not received a bill.
In a statement Thames Water said: "We accept the ASA's ruling and are sorry if our radio ads were misleading in any way.
"The overall amnesty campaign was a great success, with more than 1,300 customers coming forward and having their previously unpaid charges waived on the agreement they pay for water they use from now on.
"We now have a more accurate record of who uses our water, making it fairer on paying customers who until recently were helping to subsidise those 1,300 non-payers.
"If we run similar ads in future we will of course ensure they comply with ASA rules."