Thames Valley Police Authority chief executive dies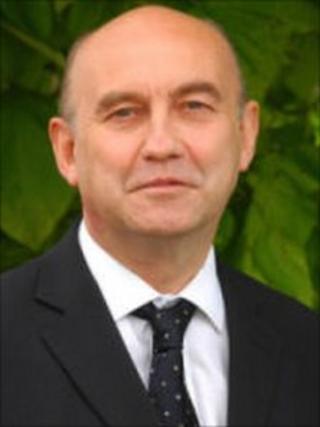 Tributes have been paid to the chief executive of Thames Valley Police Authority, who died at the weekend.
Jim Booth, 57, who in 2003 joined the body which oversees the force, passed away unexpectedly on Sunday.
Mr Booth has been described as "well respected" and "a pleasure to work with" by his colleagues.
Sara Thornton, chief constable of Thames Valley Police called him "a close colleague" and paid tribute to his "wise professionalism".
Mr Booth, who had previously worked with North Wiltshire District Council, leaves behind wife Sue and children Sarah and Andrew.
'Support and wisdom'
Ms Thornton added: "Jim was a close colleague for many of us and we respected his wise professionalism and constructive approach to our joint working.
"He had a very friendly and easy going manner making him a pleasure to work with. We will all miss him."
Khan Juna, chair of Thames Valley Police Authority added: "Jim was not only a colleague, but a personal friend.
"He was well respected and liked across the Thames Valley policing area, as well as by those connected with the policing community across the country.
"I and other police authority members will miss his support and wisdom."