Sutton-At-Hone school pool fails to get lottery funding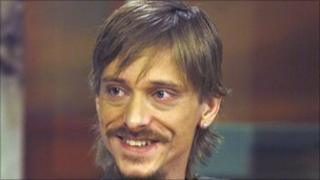 A Kent school has failed to win lottery funding to refurbish its dilapidated swimming pool, despite the support of actor and former pupil Mackenzie Crook.
Sutton-At-Hone Primary School, near Dartford, had applied for £60,000 from the Big Lottery Fund.
The 30-year-old swimming pool faces closure in two years time if the school does not raise £80,000 to bring it up to modern day standards.
Swimming instructor Jenny Christmas said £9,500 had been raised so far.
She said £5,000 had been received from Dartford Borough Council and £2,000 from a local business, while the rest had come from donations and events held at the school.
The school has appealed for any companies or individuals to come forward with donations before it is too late to save the pool.
Crook, star of The Office and Pirates of the Caribbean, returned to his Kent roots to try to help save the pool in February.
The facility where he learned to swim needs new flooring and new heating.