Horsham E. coli campaign after Godstone Farm outbreak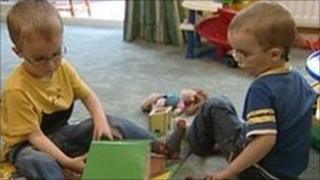 A campaign to raise awareness of the dangers of E. coli O157 is under way in Sussex after the outbreak at Godstone Farm in Surrey in 2009.
Horsham council environmental health teams are visiting nurseries and pre-schools to raise awareness of the dangers and the importance of hygiene.
The local authority said a report after the Surrey outbreak had highlighted the need to raise public awareness.
Godstone Farm admitted liability after the outbreak which affected 93 people.
Kidney failure
They included 76 children under the age of 10.
Twins Aaron and Todd Furnell, from Paddock Wood, Kent, both suffered acute kidney failure after contracting E. coli following their trip to the open farm near Redhill.
Horsham council said its campaign was being run during warmer weather when schools usually visit farms and other educational establishments.
It said farm trips were popular during lambing season when the children could see baby animals.
But the local authority said it wanted to remind people that farm animals could carry harmful viruses and bacteria that could be harmful to people.
Rod Brown, head of environmental services said the council did not want to discourage children enjoying farm visits but it was important that nursery schools understood the precautions to be taken.