Cheshire tries to shed its 'WAG tag'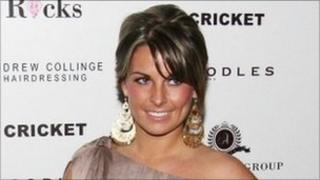 Business leaders in Cheshire are trying to shed the county's "WAG tag" in a bid to promote the area as a place to work and live.
Business and civic leaders have joined forces to shake off the image of Cheshire being a hotspot for footballers' wives and expensive shops.
The new campaign focuses on the area's "world-class business credentials".
Chris Brown, of Marketing Cheshire, said: "We are about more than just footballers' wives."
'Hard-nosed businesses'
He added: "We don't believe we shout about our assets enough.
"If we are going to prosper in a tight fiscal environment, we've got to shout loud about our successes."
Neville Chamberlain, chairman of Cheshire Business Leaders and former chief executive of British Nuclear Fuels, added: "We believe there is currently a lack of awareness about the type of high-tech companies operating in Cheshire today and the scale and quality that exists in sectors, such as manufacturing, logistics, innovation and science."
A new website has been launched as part of the campaign and a two-day expo-style event will be held at Chester race course in September.