Birmingham and Coventry to ponder elected city mayors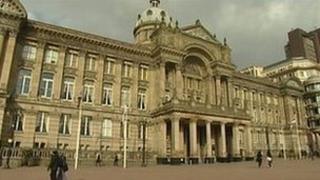 The French call it 'cohabitation': when a president of one political colour has to work with a government and prime minister of the other.
Europe's biggest local authority, Birmingham, may be about to experience its own version under the coalition government's Localism Bill which was recently given its third reading.
It is joined by Coventry on a list of 20 English cities where ministers would require councils to hold referenda next May over whether or not voters want a directly elected mayor, a city boss like a local Boris or Ken.
Shadow mayors
In the run-up to these referenda, ministers propose to designate the current council leaders as 'shadow mayors', so that the referenda would be 'confirmatory'.
A majority 'Yes' vote would trigger the mayoral elections themselves in May 2013.
In Birmingham, this could make for the oddest of political 'odd couples'.
The current council leader Mike Whitby heads the Conservative senior partners in the ruling coalition with the Liberal Democrats.
This 'Progressive Partnership' is expected to soldier on at least for one more year.
But this month's local elections restored Labour's position as the biggest single party, just six seats short of an overall majority.
The Labour Group Leader Sir Albert Bore told me as the results were being declared that it was 'a near inevitability' that his party would be back in charge in 12 months' time.
A Conservative shadow mayor with a Labour council leader.
Now that's what I call 'cohabitation'.