Volcano ash hits flights between Norfolk and Scotland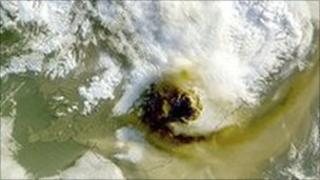 The eruption of the Icelandic volcano Grimsvotn has hit flights between Norfolk and Scotland, but Stansted and Luton are not affected.
Four scheduled flights between Norwich International Airport and Aberdeen were cancelled on Monday night.
They are flights T3722 Norwich to Aberdeen, T3723 Aberdeen to Norwich, T3726 Norwich to Aberdeen and T3727 Aberdeen to Norwich.
The airport advises passengers to check with airlines for latest information.
There is currently no impact on any flights to or from Stansted but the airport said it would provide updates if the situation changes.
London Luton Airport said: "Whilst we are not anticipating any disruption it is recommended that passengers regularly check with their airline for the latest updates."