Divers in hospital after 'sickness' rescue in Cornwall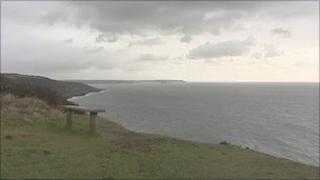 Three divers have been rescued from a wreck off Whitsand Bay in South East Cornwall.
Coastguards said two men and a woman had been taken to Derriford Hospital after suffering from diving sickness.
One was airlifted and two were taken to shore by lifeboat and transported to the hospital by ambulance. The rescue began at about 1120 BST.
It is believed the three divers had been exploring the James Egan Layne wreck in the bay.