Gibside estate land protected from mining threat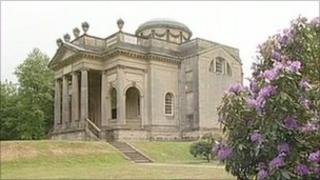 The National Trust has bought 150 acres of farmland on Tyneside to stop it being turned over to opencast mining.
The £500,000 deal will protect the site which once formed part of the Gibside estate in Gateshead, and has been subject to applications for mining.
People are now being asked for their views on how the green space could be use to serve the local community.
Some of the ideas being put forward are new walking routes, a farm visitor attraction and various eco-projects.
Mick Wilkes, property manager at Gibside, said: "By acquiring this farmland we are safeguarding the future tranquillity of this special corner of the Derwent Valley.
"The shadow of centuries of heavy industry and pollution hangs over the area and many local people don't want to return to that.
"More than this, we're creating an opportunity to do some exciting projects, involving people on our doorstep and our 120,000 visitors each year."