Bellfield 'paraded as serial killer' in Milly Dowler trial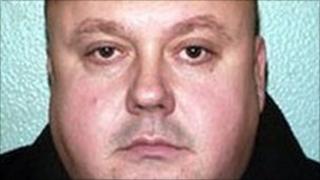 The man accused of murdering Milly Dowler is being paraded as "the local serial killer", jurors have heard.
Defending Levi Bellfield, Jeffrey Samuels QC also said the prosecution case was "pure fantasy".
Mr Samuels, in his closing speech, said evidence had been made to fit against Bellfield after his arrest and conviction for two other murders.
Thirteen-year-old Milly vanished in Walton-on-Thames, Surrey, as she walked home from school in March 2002.
Her body was found in Yateley Heath, in Hampshire, six months later.
'Nothing to lose'
Mr Samuels said nearly all the evidence before the jury had been available before but Bellfield had not been prosecuted.
He said: "But for his convictions, he would not be here.
"There has been an undue reliance on these convictions. There has been an artificial attempt to suggest similarities.
"The sad truth is that the police are no nearer to solving her disappearance now than in 2002."
He said Bellfield, 43, had "nothing to lose" and this presented an opportunity after the police were left in an "uncomfortable position".
Mr Samuels said for the prosecution's theory to succeed, the teenager would have had to have been persuaded to cross the road by a stranger, against everything she had been taught.
He said this was "pure fantasy".
The judge, Mr Justice Wilkie, began his summing up by telling the jury that it must reach verdicts "coolly and dispassionately".
He said the 11 jurors, four women and seven men, were expected to retire on Wednesday morning.
Bellfield denies abducting and murdering Milly, and attempting to kidnap 11-year-old Rachel Cowles the day before.
Bellfield, a former wheelclamper and bouncer, was convicted in 2008 of the murders of Marsha McDonnell, 19, and Amelie Delagrange, 22, and the attempted murder of Kate Sheedy, 18.