MPs plan hi-tech future for economic recovery in the Midlands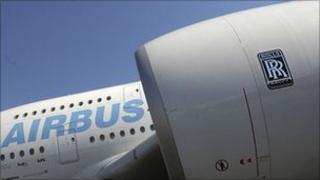 It's the 'make or break' story for our politicians and for all of us over the next few years - the economic recovery. But where will it come from?
Midlands MPs waste no time in telling us it must be manufacturing-led, which puts us here in the industrial heartlands right at the sharp end.
But how does this square with the commonly held view that we no longer make enough things to manufacture our way out of trouble?
Making nothing?
About five years ago, shortly before the dot com bubble burst, a friend of mine observed that we had become too reliant on the service sector which he ridiculed as 'makingnothing.com.uk'.
MG Rover, Massey Ferguson Tractors, Peugeot and Marconi had all joined the grim roll call of major manufacturing employers who had disappeared. So too had much of what remained of our once-thriving coal, iron and steel industries after the last serious downturn 20 years ago.
Yet the clear message of the new TV series presented by the inexhaustible Evan Davis is we are most definitely still making things, though not necessarily where and what you might expect. Made in Britain is broadcast at 9.00 pm on Monday evenings on BBC Two.
The most successful of them are top-end, value-added producers.
Entrepreneurial spirit
Here in the Midlands, we have seen Jaguar Land Rover at Solihull and Castle Bromwich emerging from the recession to post their best sales figures ever.
I recently visited Bromford Industries in North Birmingham where they make many of the components for Rolls Royce aero-engines just up the road in Derby. Their parts are so finely engineered that you need laser beams to measure them.
The difficulty of course is that these hi-tech industries so often need far fewer workers than the great standing armies who used to clock on and off every morning, noon and night.
At Leamington Spa in Warwickshire, Blitz Computer Games has its origins with two teenage brothers experimenting on computer programmes in their bedroom.
They now employ over 200 people and the Chief Executive, Philip Oliver, is on the board of e-skills UK, aiming to inspire the new generations of IT entrepreneurs.
Our Politics Show reporter Cath Mackie will be talking to Mr Oliver for this week's programme.
She also meets former Midlands Businesswoman of the Year, Beverley Nielsen, who is now the Head of Student Employability at Birmingham City University.
Working together
I will be exploring the political dimensions of all this with three MPs who are putting party divisions to one side to work together on bringing more new jobs and new industries to our part of the country.
The former West Midlands Minister, the Labour MP for Dudley North, Ian Austin, is one of three co-chairman of a new cross-party committee of MPs. So too is the Liberal Democrat MP for Solihull, Lorely Burt.
They will be joining me in the studio, along with the Conservative MP for Dudley South, Chris Kelly,who is also a member of the committee.
And of course I hope you will join us too from the earlier time of 11:00 on BBC One this Sunday 26 June.
I'd like to know how you think the West Midlands can renew its industries and upskill and reskill its workforce.
Email politicsshowwestmids@bbc.co.uk