Bellfield jury deliberates on attempted abduction charge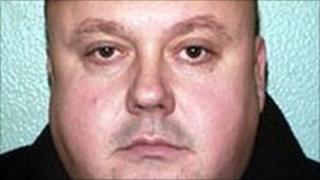 Jurors who found Levi Bellfield guilty of murdering Milly Dowler have resumed their deliberations over whether he attempted to abduct a girl aged 11.
The former nightclub doorman is accused of trying to abduct Rachel Cowles the day before Milly disappeared.
Milly vanished in Walton-on-Thames, Surrey, as she walked home from school near Bellfield's flat on 21 March 2002.
Bellfield had denied Milly's murder and abduction. He also denies attempting to kidnap Miss Cowles, who is now 21.
Mother collapsed
Milly's remains were found in Yateley Heath Wood, Hampshire, six months after she was last seen.
There were emotional scenes on Thursday as Bellfield, 43, was found guilty of the murder and abduction of Milly following a one-month trial at the Old Bailey.
Her mother Sally and sister Gemma, 25, collapsed after hearing the verdict.
During the trial it emerged that police knocked on the door of Bellfield's flat in Collingwood Place 11 times but did not try to contact the letting agent to trace him.
Bellfield went on to kill again twice before he was arrested by London police two years later in November 2004 for the murder of French woman Amelie Delagrange.
It was then he became a suspect in Milly's murder.
In 2008, Bellfield was convicted of murdering 19-year-old Marsha McDonnell and Amelie Delagrange, 22.
He was also found guilty of the attempted murder of Kate Sheedy, 18.