Groomed and raped girls ask who can we turn to?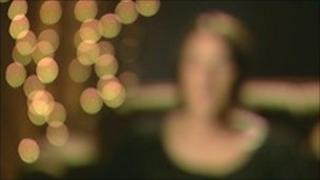 "Emma" was just 13 when she was befriended by a boy a few years older than her as she hung out at her local shopping centre in South Yorkshire.
Within weeks she had been lured into agreeing to have sex with him, then with his friends, and was later violently forced into a life as an unwilling child prostitute.
She was regularly raped to ensure her co-operation.
What "Emma" did not know at the time was that she had been the victim of a cold-blooded plan by a criminal gang which targeted young vulnerable girls like her.
Still hiding
"Emma" escaped with the help of her family after a few months. Now, aged 22, she has written a book about her terrifying ordeal. She regularly campaigns about gangs who are still carrying out these brutal crimes.
"Emma" still has to hide her identity because the gang is still out there. No prosecutions resulted from a police investigation.
She escaped her nightmare because she had loving parents she could turn to for support and advice.
Many of the victims of these gangs are in care at the time they fall into the trap.
The children's charity Barnardo's says there needs to be more co-ordination from the authorities to ensure the right help is available for these brutalised children.
Carlene Firmin, the assistant director of Policy and Research for Barnardo's, told me in an interview for the Yorkshire and Lincolnshire edition of the Politics Show that more effective action is required to track down and prosecute the gangs.
She points to the latest official figures which show the annual rate of successful prosecutions across England and Wales running at less than 100.
Barnardo's says for every case officially reported and investigated, its project workers around the country come into contact with well over 20 children who have been groomed and abused.
Where to go
In case of immediate danger always ring 999.