Burglar from Cambridge sentenced to four years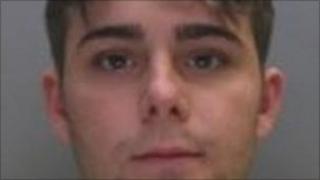 A Cambridge man has been sentenced to four years and four months in a young offenders institution after admitting 15 burglaries across five counties.
Thomas Gilheaney, 20, whose last known address was Cobholm Place, Cambridge, preyed on elderly people, police said.
The offences took place in Suffolk, Norfolk, Staffordshire, Leicestershire and Bedfordshire over a six-month period in 2008 to 2009.
He also admitted possessing criminal property at Ipswich Crown Court.
His tariff included a month for failing to appear in court and a month for escaping from officers in Hertfordshire on another matter.
Det Con Lisa Hunt said: "Thomas Gilheaney preyed on elderly and vulnerable people across the country, breaking into their homes or gaining their trust through distraction techniques to enter houses.
"This was a protracted enquiry stretching across many forces, and I would like to thank all those who assisted Suffolk Constabulary to share information, detain Thomas Gilheaney on a number of occasions and ultimately achieve this conviction at court.
"An application has been lodged to confiscate any criminal assets Gilheaney may have."