Whatever happened to Emma Alice Smith?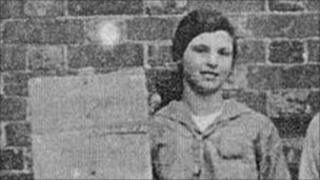 A family who believed a relative may have been murdered in the 1920s finally have an answer to the mystery.
It was thought Emma Alice Smith, 16, had gone missing in East Sussex in 1928 between her home in Waldron and Horam station. She had a job in Tunbridge Wells, Kent.
In 1953 a terminally ill man was said to have confessed to her murder.
He was said to have claimed he dumped her body and bicycle in a pond near Waldron.
Sussex Police re-opened their investigation in 2008 when they were told of the confession.
'Body in a pond'
Det Ch Insp Trevor Bowles said: "Lillian Smith, a sister of Emma Alice, and now deceased, had told her niece that in the 1950s she had taken a death bed confession from a man claiming that he had murdered Emma Alice on her way to the train station in Horam.
"He had disclosed that he had put her body in a pond. Lillian was the only person who appeared to have concerns that Emma had been murdered."
In fact she had eloped with Thomas Wills, a road worker in his mid 30s, who had left his wife and four young children. Police believe the pair went to the Irish Republic.
Det Ch Insp Bowles said: "Between 1933 and 1936 there is evidence that there was an argument at a Sunday school outing between Emma Alice's mother and the wife of Thomas concerning the relationship between Emma Alice and Thomas.
"I am now satisfied that she was not murdered and this case is now closed."