Kent relatives remanded over Don Banfield murder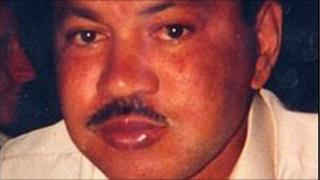 The wife and daughter of a man who vanished 10 years ago have been remanded in custody charged with his murder.
Don Banfield was 63 when he was last seen leaving the family home in Harrow, north-west London, in May 2001.
Shirley Banfield, 64, and Lynette Banfield, 40, of Ashford Road in Canterbury, Kent, were refused bail at the Old Bailey.
They were remanded in custody to a hearing in September.
The pair face charges of conspiracy to defraud and forgery in relation to Mr Banfield's company pension involving £29,000.
Shirley Banfield is further charged with dishonestly retaining a wrongful credit in relation to £34,000 of Mr Banfield's state pension.
The two women also face a charge of conspiracy to pervert the course of justice.
Mr Banfield had recently retired from running the Hampstead branch of William Hill bookmakers. His body has never been found.