Ten more Enterprise Zones to be confirmed within days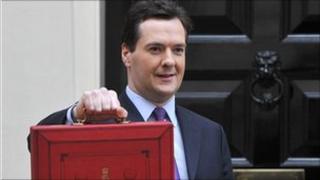 What do the following have in common - the Etruria Valley in Stoke-on-Trent; a 164 acre site at Rotherwas on the outskirts of Hereford; South Kidderminster Business Park; and Coventry Airport?
The answer is that they are all among the bids for the next wave of 10 Enterprise Zones to be announced by the government within the next week or two.
Let's remind ourselves of the advantages they confer on these locations chosen to fast-track economic regeneration.
Enterprise Zones were one of the big ideas set out in George Osborne's 'Budget for Growth' last March.
Stimulating enterprise
Having wound up regional development agencies like Advantage West Midlands, the government invited local enterprise partnerships, made up of local council and business leaders, to take on the role of devising home-grown strategies for economic regeneration.
The Birmingham and Solihull and Black Country LEPs were among seven partnerships across England which would each have the chance to establish an Enterprise Zone.
Birmingham and Solihull, chaired by the chief executive of the John Lewis Partnership, Andy Street, unveiled plans to create 50,000 new jobs.
It aims to bring £700m into the regional economy by establishing an Enterprise Zone in Birmingham city centre, where John Lewis are planning their biggest new store outside London as part of the New Street Station redevelopment programme.
Meantime their Black Country counterparts, chaired by the managing director of Hadley Industries Stewart Towe, chose a 226 acre site on the north eastern outskirts of Wolverhampton near the M54.
No wonder there's fierce competition as this next round of bidding reaches its climax for the second wave of Enterprise Zones.
Rebuilding local economies
The team leading Stoke-on-Trent's bid to create up to 3,000 new jobs were given what sounded like a broad hint by David Cameron recently that they had been successful.
Acknowledging the sheer scale of the challenge facing the city to rebuild its economy, the Labour Council Leader Mohamed Pervez said:
"It is our intention to make Stoke-on-Trent a working city again and this kind of regeneration project is exactly the kick start we need."
But Coventry, which has suffered grievously from job losses too, in both the private and public sectors, is determined not to miss out.
Its bid is led by Denys Short who has built-up his Stratford-upon-Avon beauty product company into a successful business with an annual of over £130m a year.
Ultimate test
Critics have long argued Enterprise Zones don't really create jobs, they just displace them.
But it may be worth remembering the Isle of Dogs Enterprise Zone set up in the 1980s to regenerate a run-down area of London dock land.
These days it's better-known as Canary Wharf!
Now there is something for the likes of Stoke, Coventry and Hereford to aspire to, as they await the government's verdicts on their various bids.
And for ministers too, it represents the ultimate test of their stated aim to "rebalance the economy".