Suffolk man's appeal over revenge attack fails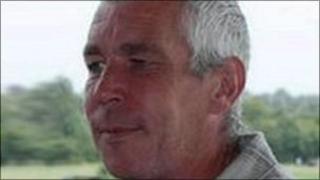 A Suffolk man who plotted a revenge attack that led to the murder of a rival in his own home has failed in an appeal against his jail sentence.
James Cameron, 54, of Poplar Avenue, Felixstowe, enlisted his son, Andrew, to attack an enemy, Steven Murphy, after a feud, in September 2009.
But his son and a third man, Alexander Dewar, overstepped the mark, murdering Mr Murphy at King's Road, Fakenham.
On Wednesday Cameron lost his appeal against his 15-year-sentence.
He had been convicted of conspiracy to cause grievous bodily harm and was jailed for 15 years at Norwich Crown Court in December.
But his case was thrown out by judges Lord Justice Stanley Burnton, Mr Justice Griffith Williams and Judge Martin Stephens QC.
Running feud
"This sentence was a heavy sentence, but, in the circumstances, cannot be criticised as manifestly excessive," Lord Justice Burnton told the Court of Appeal.
Cameron had been involved in a running feud with Mr Murphy because he did not like the fact that he was friendly with a woman Cameron was attracted to.
Violence had flared previously and on one occasion Mr Murphy had caused a small injury to Cameron's hand with a knife, sparking the revenge plan.
He called in his son, who enlisted Dewar and went to Mr Murphy's home, where they stabbed him to death.
Andrew Cameron and Dewar, both from Blackpool, were convicted of murder and jailed for life.
James Cameron was sentenced on the basis that he was the instigator of the attack, but he was unaware his son would use a knife or recruit another.
On Wednesday his lawyers argued that 15 years was too long a sentence, and if the attack had not resulted in a death, then the sentence would have been much lower.
"He was the instigator of the attack on the deceased, which led to his death," said Lord Justice Burnton.
"Taking that into account and the consequences to which we have referred in our judgment, a sentence of 15 years' imprisonment cannot be said to have been manifestly excessive."