South East charities to lose millions in local authority cuts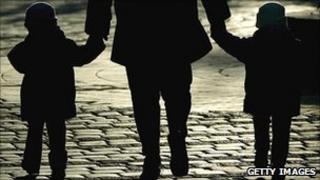 Charity leaders and those who work in the voluntary sector have been warning for months that government cuts to local authority funding, which amount to almost 30% over the current parliament, would ultimately affect them and therefore those most in need.
Now new research reveals that more than 2,000 charities across England have had their funding cut or withdrawn altogether by local councils.
The study by anti-cuts website False Economy was based on more than 250 responses to Freedom of Information requests.
They estimate the cuts will total more than £110m this year, but say the final figure could be even higher.
Mixed picture
Looking at the breakdown of figures the South East seems to fare better than some other regions.
In fact six councils say they are making no cuts to charity funding including Dartford, Tonbridge and Malling, Tunbridge Wells, Eastbourne, Swale and Gravesham.
But the news is not so good in Medway, where 18 charities face substantive cuts.
They are: Action for Borstal Community (ABC Project), Ashdown Medway Accommodation Trust (AMAT), Avante - Step Ahead (Crisis 10), Avenues Trust, Borden Riding School, Casa Support, Crime Stoppers, Crossroads, Demelza Hospice, Home-Start Medway (for children and young people), Hope (Kent) Ltd, In Touch, Kent People's Trust, Medway Cyrenians, Medway Mediation, Orbit Housing Association, West Kent Housing, and Young Lives Foundation.
Sixteen other charities are facing minor cuts totalling £87,116.45.
Cutbacks in support
The worrying thing about the list in Medway, like in other areas where cuts are being made, is that many of the charities affected are those aimed at young people, such as Home-Start Medway, which is based in Gillingham.
It aims to support parents with young children at home and is currently offering support to over 120 families.
The Young Lives Foundation is another of the organisations being hit.
It is a dedicated children's charity providing a range of support services for some of the most vulnerable and disadvantaged young people across Kent and Medway.
It tries to give young people a voice in the important decisions that affect their lives, providing long term consistent relationships with adults they can trust, and helping to build self confidence and self esteem.
Advice and support services
Another being hard hit by cuts is the Citizens' Advice Bureau.
It's one of two charities having its funding cut in Sevenoaks.
The CAB is also facing funding cuts in Maidstone, Ashford, Dover, Hastings and Wealdon.
Cuts to the CAB are significant because it's the place people tend to turn to for advice when they run into financial problems.
In March the Citizens' Advice Bureau in Medway reported that debt and house repossession rates in the Medway towns had reached record levels.
The organisation said it was seeing more than 60 people each week with collective debts of more than £2m and said staff were struggling to meet demand from clients seeking advice.
If that picture is replicated across the region then cuts to the CAB are bad news for those in need of advice and support.
Hopeful outlook?
Responding to the report the government said although councils had "challenging decisions" to make around how they prioritise spending, they must resist passing on "disproportionate" savings to the voluntary sector.
Ministers also remain convinced that the long term outlook for the voluntary sector is much more hopeful.
They point in particular to their plans for a Big Society Bank which will be able to provide additional capital and loans to charities.
Labour's deputy leader Harriet Harman said: "The government says they support voluntary organisations. Well, we're challenging them do a review now before it's too late."
The risk of course is that if the spending squeeze is too tight many charities simply may not survive to take advantage of the benefits of the Big Society in the future.