Charities in East England face cuts of £5.5m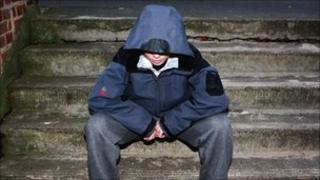 When local councils were drawing up their budgets for the new financial year it was widely claimed that it would be charities and the voluntary sector which would suffer the most.
Now we've had the first evidence of exactly what is happening.
Research from a group of trade unions suggests that 228 charities across the East have seen substantive cuts to their budgets this year, totalling £5.5m.
False Economy - an anti-cuts website - claims that the worst affected council is Northamptonshire.
There, it says, the County Council has slashed £1.7m from the voluntary sector budget, causing serious problems for 54 charities.
Suffolk County Council is the second worst in the region, cutting £1.1m and "hurting" 34 charities. It is followed by Central Bedfordshire and Cambridgeshire.
A spokesperson from Northamptonshire County Council said: "We are facing a reality where substantial cuts in government funding have forced us to make savings across all of our services and difficult decisions are being made."
Looking at the figures for our region, it seems that grants for child care, youth projects and community centres are particular targets.
Lots of smaller charities also lose out: Accommodation Concern, an independent housing advice and homelessness organisation in Kettering and Corby, received £5,000 from the local council last year - this year it's getting nothing.
Some may question how essential these services are in straightened times.
Should the tax payer really be funding the Touring Rural Cinema Scheme in Northamptonshire (funding cut from £10,000 to £6,000)? Does the Quay Theatre really need the £35,000 it'll be receiving from Sudbury Council?
The Local Government Association says: "The severity of cuts to council budgets means savings are having to be made across the board and unfortunately funding to charities, voluntary organisations and community groups is not exempt".
"Decisions to reduce financial support to the voluntary sector will never be taken lightly and local authorities have rightly carried out full and frank consultations before reducing funding to groups."
Big Society or big concerns?
The Department for Communities and Local Government says it expects councils to protect frontline services and shield the most vulnerable, and it says councils that fail to recognise the importance of the sector are being "short sighted".
So ministers will be pleased to hear that a handful of councils in our region are increasing their spend on the voluntary sector this year.
Tendring in Essex is spending £390,661 more - a lot of it going on a "Big Society" fund.
Colchester's spend is also up, they've an extra £42,000.
Most of our councils have only made relatively small cuts to their voluntary sector budgets but this is the first of three years of spending cuts; things could be even worse next year.
TUC general secretary Brendan Barber said: "These deep cuts to voluntary groups show that Government claims that charities can replace direct services currently provided by central or local government are false.
"It sounds great, but in practice the Big Society is looking more and more like a big con."