Boy killed by mistake 'will be remembered'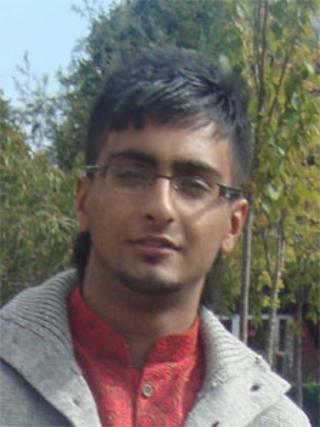 School friends of 16-year-old student Adil Basharat began to gather and hold a vigil soon after news of his death.
A mound of flowers formed at the site of the attack outside his school Kingsbrook in Deanshanger, Northamptonshire.
His friends were shocked and angry at a senseless death which the trial of his killers has heard may have been a case of mistaken identity.
One friend, Iqy Mahood, told the BBC: "He was a very popular kid. Great to be around. He's going to be missed."
Adil, of Milton Keynes, was attacked on Stratford Road on 19 November 2010 and died in hospital two days later.
Adam Moore, 20, of Bridge Road, Cosgrove, Northamptonshire was found guilty of murder and violent disorder at Northampton Crown Court on Monday.
He was found not guilty of conspiracy to cause grievous bodily harm.
Three other men, Daniel Anderson, 20, of Horsefair Green, Stony Stratford, Buckinghamshire, Freddy Wilson, 20, of Glebe Road, Deanshanger, and Jake Batten, 22, from Mallings Road, Deanshanger were acquitted of murder and manslaughter but found guilty of violent disorder.
Billy Billingham, 19, of Kingsfold, Bradville, Milton Keynes, was cleared of all charges.
Prosecutor Benjamin Aina QC said Adil and two friends had been with other pupils outside the school when they were attacked by four men at about 11:10 BST.
The attackers used a golf club, a screwdriver, crutches and a metal bar in an assault which lasted about a minute and was captured on CCTV, the court heard.
The club broke and was thrust into Adil's pelvis, severing the main artery.
The teenager was the wrong victim in a revenge attack over stolen drugs, the court was told.
Batten allegedly told police he had been called by Anderson about a robbery and "wanted to sort it out".
In interview, he alleged Moore had said: "I struck him with a golf club. I didn't mean to do it. It went into him."
Moore and Anderson made no comment in their police interviews.
Wilson made a prepared statement in which he said: "I did not use any implement to stab Adil. I was not party to any joint enterprise."
Since his death, Adil's friends and family have worked to keep his memory alive and have formed the Adil Basharat Foundation.
The foundation has already raised nearly £2,000 to build two fresh water wells in Pakistan.
Dhanish Hussain, one of the founders of the group, told the BBC: "We were all deeply affected by what happened but wanted to turn a tragedy into something positive.
"So many people loved Adil and we weren't prepared to just sit and let him be another statistic," he said.