Riot police from forces in the North sent to London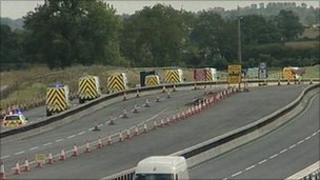 Officers from the North of England have been deployed to support the policing operation in London.
The Northumbria, Durham, Cleveland, and North Yorkshire forces have sent public order trained officers to the capital.
No numbers have been released, but all forces said contingency plans were in place to ensure enough resources were available locally.
Cumbria Police said about 30 officers were on standby to offer support to other areas if needed.
Chief Constable Jon Stoddart said: "In line with all other UK forces, Durham Constabulary received a request from the Metropolitan Police Service for mutual aid.
"We are sending a contingent of public order trained officers to support the policing operation in London.
"Our response takes account of the need to minimise any impact on policing the communities of County Durham and Darlington."
North Yorkshire Police temporary Deputy Chief Constable Tim Madgwick said: "I would also like to reassure residents that North Yorkshire Police's capability and day-to-day policing is unaffected by the extra support we have provided to the Metropolitan Police Service."