Two-rescue Spennymoor man Shaun Howe to get reward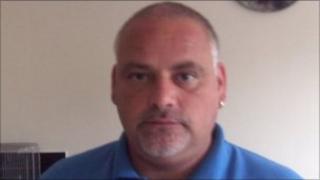 A County Durham man is to receive an award for his second rescue within a couple of months.
Shaun Howe, 41, from Spennymoor, helped pull an intoxicated woman from the river at Chester-le-Street's Riverside Park in June 2010.
He will receive an award from the Royal Humane Society at Durham Police's headquarters.
It came a few months after he alerted a family when their caravan caught fire on a site in Northumberland.
Mr Howe told how he was sitting having a drink when he noticed flames coming from the bottom of the caravan.
He said they were unaware of the fire, which he said was close to a gas bottle, and they got out after he warned them and put the fire out.
Mr Howe will receive his certificate of commendation from the Royal Humane Society for the river rescue from Durham Police Chief Constable, Jon Stoddart.
He said: "It just happens around me.
"You don't feel anything. It is just instinct. You do what you can.
"I didn't do it for awards, it is something I would do for anyone."