Case review follows Fiona Donnison child murders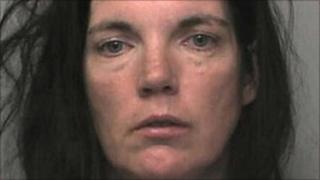 A serious case review is being carried out following the case of a mother who murdered her two young children.
Fiona Donnison, 45, of Lightwater, Surrey, was jailed for at least 32 years after being convicted at Lewes Crown Court on Tuesday.
The bodies of her children, Harry, three, and Elise, two, were found in the boot of her car in Sussex in 2010.
Surrey County Council said the review, which began last year, could be completed now the trial had finished.
The safeguarding board is looking at the actions of all the organisations linked to the case.
The council also said carrying out a serious case review was standard procedure in such cases.
Children smothered
Lin Pedrick, vice-chair of the Surrey Safeguarding Children Board, said: "Our thoughts are with the family at this terribly difficult time.
"A serious case review into the involvement and actions of all organisations connected to the family in this tragic case began last year.
"Now that the court case has finished interviews with people connected with the criminal proceedings can be completed.
"Organisations from East Sussex and Surrey are involved in the review. It is being managed by Surrey because Fiona Donnison's last official address was in Surrey."
During the trial, the court heard Donnison murdered the children after the breakdown of her relationship with their father.
Jurors heard Donnison moved out of the family home in Sussex five months before the deaths.
At first, she would not tell Mr Donnison where she had gone but he later found she had moved to Lightwater, yards from where his first wife lived.
Prosecutors said she then decided to hurt Mr Donnison in the most extreme way she could, by killing the children.
The children's bodies were found zipped up in two holdalls in the boot her her car which was parked near the former family home. They had been smothered.
After Donnison was jailed, judge Mr Justice Nicol allowed it to be revealed that prosecutors had also wanted her to be tried for the murder of her first daughter Mia who died of suspected cot death in 2004, but there was not enough evidence to charge her.