Castlebeck homes get formal warning from regulator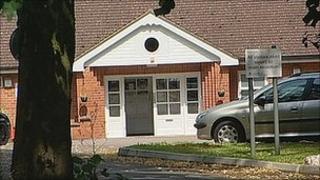 Two hospitals for people with learning difficulties in Leicestershire and Nottinghamshire have been given a formal warning by a health watchdog.
In July, the Care Quality Commission said it had "serious concerns" about care at Croxton Lodge in Melton Mowbray and Cedar Vale in East Bridgford.
It has now detailed problems with care plans and staffing levels and given the hospitals until next month to improve.
Castlebeck, which runs the premises, said it was addressing problems.
The Care Quality Commission (CQC) launched an investigation into a number of locations after a BBC Panorama investigation captured footage of vulnerable patients being abused at a Castlebeck hospital near Bristol in May.
Following visits to Croxton Lodge, inspectors found care planning was not used effectively, staff had not been trained to record and report incidents, and staffing levels were insufficient to ensure correct care.
At Cedar Vale it was found individual care plans were not always followed, there was a lack of support of patients on leave and a lack of access to emergency medical treatment.
The CQC said it would use legal powers to protect patients if care was not improved.
In a statement Castlebeck said it was already addressing all issues raised and was working to ensure that no further action was required.