Members agree Yorkshire and N&P building societies merger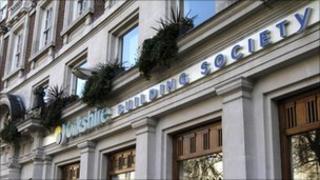 Members of the Norwich and Peterborough Building Society (N&P) with savings or borrowing accounts have voted in favour of a proposed merger.
The deal with the Yorkshire is expected to go ahead by November this year.
Of those eligible to take part 89.61% of savers and 87.22% of borrowers voted in favour of the merger.
Chairman Gordon Horsfield said members had recognised the benefits of the merger which would create an institution able to compete with banks.
"The financial services market has changed fundamentally since the credit crunch began," Mr Horsfield said.
"If the needs of customers for a broad range of financial services are to be met, so as to provide a real mutual alternative to the banks, scale is important to secure efficiency and access to funding markets.
"The challenge is to be able to deliver the benefits of scale whilst retaining the personal touch.
"In selecting the Yorkshire as a merger partner the board is confident that both societies share the same values."
The merger remains subject to confirmation by the Financial Services Authority and this is expected to complete on 1 November 2011.