Louise Mensch MP email threats: Man released on bail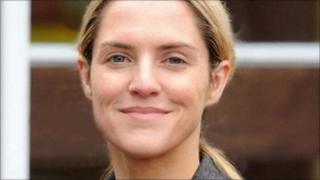 A 59-year-old man has been released on bail after being arrested on suspicion of making threats to the Conservative MP Louise Mensch via email and Twitter.
The Metropolitan Police said he had been arrested in Gloucester on Thursday as part of an investigation into "malicious communication and threats".
The man has been released on bail until 20 September.
Mrs Mensch, the MP for Corby and East Northamptonshire, said threats had also been made against her three children.