Mother's concern over nurse probe in Medway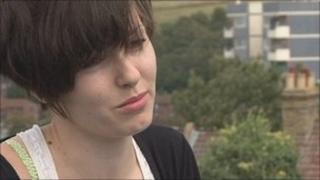 A mother has said she is "extremely concerned" after learning her son was one of hundreds who received jabs from a suspected unqualified nurse.
Tabitha Rayner's son Luke, three, received injections in the summer of 2008 from Denise Stewart, who was later arrested on suspicion of fraud.
Ms Stewart, 46, who now lives in Brecon in Wales, has been bailed until October pending further inquiries.
Miss Rayner, 22, from Chatham, said: "I feel horrified about it."
Detectives are investigating Ms Stewart's work at four GP surgeries in Medway from August 2006 to September last year.
Although she has a background as a healthcare assistant, it is suspected that she was not qualified to work as a registered nurse.
'Extremely concerned'
More than 1,400 people who received routine vaccinations and cervical smears have been contacted by health chiefs.
Miss Rayner added: "I'm extremely concerned about my son's welfare. Even though they say there is likely to be nothing to worry about, I still have my doubts.
"My son has had problems with pains in his legs and gets tired very quickly. I'm left wondering whether these problems are linked to the injections."
Miss Rayner, a student, received a letter from NHS Kent and Medway on Tuesday.
Dr James Thallon, a medical co-director for NHS Kent and Medway, has said that no problems were found with Ms Stewart's work and there is no reason to believe anyone's health has been harmed.
Officials said the practices that employed her had no knowledge of any wrong-doing.
A helpline number has been set up for patients who may be concerned on 0345 6029904.