Three charged in missing Jesse Richards' abduction case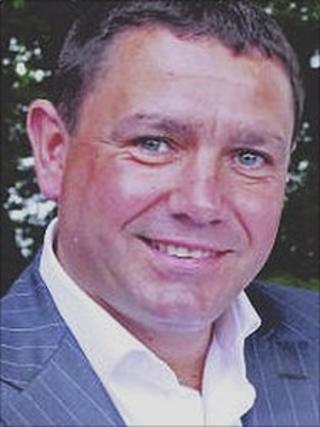 Three people have been charged with assisting a man accused of murdering a father-of-three from Surrey.
Jesse Richards was last seen during a business trip in Worcestershire in July 2009. West Mercia Police believe he was abducted on his way home and killed.
Five men have been charged with his murder including James Doe from Essex.
Two women, a 36-year-old from Coventry and 18-year-old from Essex, and 19-year-old man from Slough, are accused of helping Mr Doe evade capture.
The three are accused of arranging shelter, food, transport and finances for him.
Co-accused
Mr Doe, from Waltham Abbey, Essex, had been wanted by police since 2001 in connection with a burglary.
He was eventually arrested in Merseyside in April 2011 and charged with the murder of 41-year-old Mr Richards, who traded in scrap metal.
Mr Doe has also been charged with robbery, two counts of possessing a firearm and one count of blackmail.
Previously in January, a 36-year-old man from Essex and a 25-year-old man from Slough, Berkshire, were charged with murder.
In February two men from Coventry, aged 49 and 27, were also charged with Mr Richards' murder.
Two other men are accused of perverting the course of justice in connection with the same incident.