Minister heralds 'biggest rail expansion programme since Victorian times'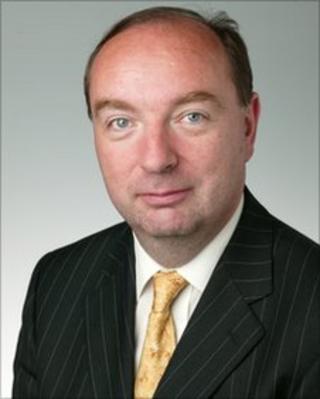 There may only be two Liberal Democrat MPs in our region but it's a big day at the party's conference in Birmingham for them.
Their leader Nick Clegg has spoken about Lib Dem MPs "punching above their weight" in government: that could be applied to the MP for Lewes.
Norman Baker may be a veteran MP but this is his first speech to conference as a government minister.
As Transport Minister he says a sound transport policy can be summed up in four words: "creating growth, cutting carbon".
He says: "That's why I have been keen to see major investment in rail - good for the economy and lower in emissions than car or plane.
"In fact, despite the very difficult economic position we inherited, the Department for Transport is today overseeing the biggest rail expansion programme since Victorian times."
That may be true but he shouldn't be surprised if commuters in the South East don't yet feel they are seeing the benefits of that.
In January rail fares increased by the largest percentage in years.
Commuters have had to accept that the £5,000 season ticket is a growing phenomenon, with Southeastern charging £5,192 for journeys from Hastings and Tonbridge to London that connect to its high-speed service. That's an increase of 12.7% on last year.
'Making progress'
Despite Norman Baker trumpeting the coalition's investment in rail the Transport Secretary Philip Hammond admitted last week that rocketing fares mean that the railways have become a "rich man's toy".
Norman Baker's message is that they are making progress and that "it's full steam ahead at the Department for Transport".
Despite the fact the government does not have as much money to invest in infrastructure as they would like he wants to leave conference with an upbeat message.
He knows he has a fine line to walk between being seen as a government minister on the one hand and as an effective local MP on the other.
For now the party members I've spoken to here seem in confident mood. Even those from Lewes where the Liberal Democrats lost control of the council after 20 years at the May elections.
They know the party had a poor showing at the local elections but believe now the Lib Dems message is beginning to get across.
Nick Clegg, who gives his keynote speech to conference on Wednesday, will be hoping - for his sake and that of the party - that is the case.