Ashdown says Lib Dems should 'take pounding and stand firm'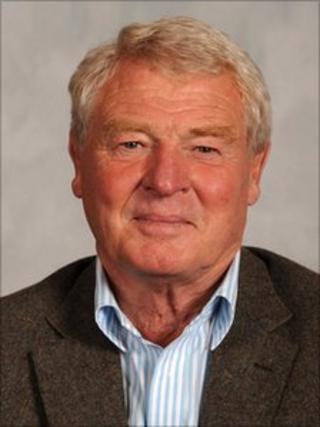 Given his background in the marines it's no surprise that Paddy Ashdown is a sucker for military metaphors.
He used a quote from Berkshire's Duke of Wellington in a fringe on Monday. As his troops were being blown apart by French artillery at Waterloo, the Duke rode up and told them to stand firm and take the "hard-pounding".
So Liberal Democrats must take the pounding of the electorate, ignore the many casualties in their ranks, and stand firm to their principles.
It was a message well taken by delegates from the South of England.
Hard realities
Daisy Benson, the Leader of the Liberal Democrat group on Reading Borough Council, laments the loss of a third of her councillors in May, and control of the council to Labour.
Even so she has brought a gang of councillors up to Birmingham from the Thames Valley, one who lost his seat, and some new members that they've signed up.
In the introduction to the Liberal Democrat conference in Birmingham, party president Tim Farron praises what he calls the "bravery" of councillors who lost their seats and have still made the trip to the annual conference.
The casualties, and perhaps even the loss of the referendum on voting systems, are giving grassroots Liberal Democrats an appreciation of the hard realities of the position that they're in.
But as a member of the audience asked Paddy Ashdown at the fringe, who is going to be the equivalent of the Prussians at Waterloo, riding to the rescue of Clegg's beleaguered troops?