South West Water complaints fall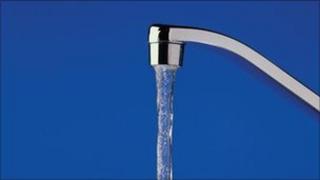 More than 6,000 people complained to South West Water (SWW) last year - a drop of more than 30%.
But the Consumer Council for Water said SWW had the second highest number of complaints in relation to the number of water connections in England and Wales.
It said the company's higher than average complaints had traditionally been linked to its higher prices.
SWW said early indications for 2011/12 showed that written complaints were likely to fall again next year.
The council said in its report: "South West Water's comparatively high charges remain an underlying cause of dissatisfaction for its customers.
"The company needs to continue to demonstrate to its customers that the services it provides represent good value for money if its improved performance is to be maintained."
SWW customers pay about £150 more per year than the national average.
SWW customer relations director Monica Read said: "Our customers expect first-class service and value for money.
"We are achieving industry-leading performance in so many ways, such as low leakage and first-rate tap water quality, and it is our aim to be one of the best water companies in the country for customer service too."
The company is investing in new technology to ensure the "effective management and speedy resolution" of complaints.