North Norfolk MP Norman Lamb warns of tough future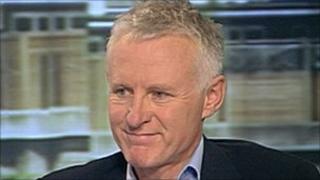 "It's an uncomfortable time to be in government," says Norman Lamb. "Times are tough."
There is no complacency at the Lib Dem conference, business was brisk around coffee tables in Birmingham.
"You can't be progressive in government if you are broke. That's the bottom line," warns the MP for North Norfolk.
Facing the realities of government in the worst economic slump for generations is hard for a lot of their own party to understand, let alone for voters. So how are they going to turn it around and stop being the fall guys for the Conservatives?
"We need to keep on making the country a fairer place than it would be under the Conservatives. We need to emphasize the difference we have made to the health bill and on the 50p tax rate.
"We will keep on making our case around the cabinet table in the future and we must make sure that message gets through to people."
Europe gloom
And that's because he believes most Lib Dems rely on tactical voters to get them elected. If they aren't persuaded by the Lib Dem record, the party's core vote alone won't be enough to return them to Westminster.
It's hard to concentrate on set-piece conference speeches and earnest fringe meetings discussing the finer points of energy policy when there's impending doom in Europe.
Mr Lamb is fiercely against any kind of fiscal union in Europe and rejects federalism, unlike his fellow Lib Dem Andrew Duff MEP.
"What you have to remember is that we live in a democracy and people don't want it," says Mr Lamb.
He is encouraged, however, that the Lib Dems are being taken seriously as a party of government. He hopes and prays, no doubt, their record will stand them in good stead at the ballot box.