TV licence staff in Darwen and Bristol back pay strike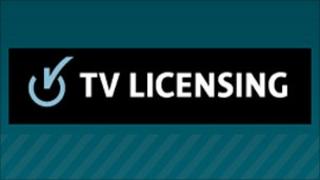 Workers at TV Licensing have voted to go on strike in a dispute over pay, it has been announced.
Members of the Communication Workers Union (CWU), based in Bristol and at Darwen in Lancashire, backed industrial action by 301 votes to 89.
The workers, who process TV licences, were said to be "increasingly frustrated" over a below-inflation pay offer worth around 2.6%.
Capita, which employs staff at TV Licensing, said it was disappointed.
The CWU said it had been "inundated with complaints" over pay.
CWU assistant secretary Andy Furey said: "The enormous majority for strike action is hardly surprising when you consider the company's offer is little more than half the rate of inflation.
'Fair offer'
"We've been inundated by complaints from our hard-working members who are describing this 'offer' as a pay cut in real terms.
"These staff didn't have a pay rise last year and are seeing their pay fall behind the rising cost of food, fuel and housing.
"Nobody wants to see strikes, and we want to work with the company but unless management attitudes improve, strikes are inevitable."
A spokesman for Capita said: "The offer made to Capita staff working on the TV licensing contract represents a minimum increase of 2.6% and 2.7% for 2010 and 2011 respectively.
"We think that this is a good and fair offer, particularly in the light of the economic climate, which continues to be challenging, and the fact that many other private sector organisations, including some parts of Capita, have had to institute pay freezes.
"We are therefore disappointed that staff have voted to take industrial action but will take measures to ensure that we continue to offer a good level of service during any such action so that customers are not affected."