Digital switchover: TV retune call for West region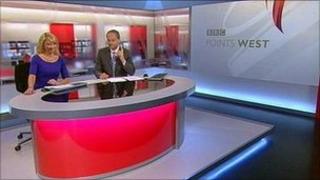 People living in the BBC West TV region need to retune their televisions on Wednesday to avoid losing channels.
Some of the channels used by the Mendip transmitter are being changed and their power increased as part of the digital switchover programme.
A BBC spokesman said the work would also affect some of the smaller relays.
He added people served by the Portishead, Cirencester, Hutton and Woodcombe transmitters would lose all channels if they did not retune.
"BBC services from the main Mendip transmitter will be unaffected but viewers need to retune their Freeview TVs and PVRs [personal video recorders] in order to continue watching commercial channels," he said.
The work affects anyone who receives the early evening news programme, Points West, on Freeview.
More information about how to retune can be found on the Digital UK website.