Firm fined after Newton Aycliffe worker crushed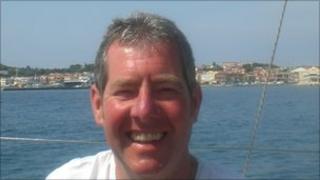 A County Durham car parts firm has been fined £100,000 after a worker was crushed to death while clearing a production line jam.
Paul Clark, 52, died at the ThyssenKrupp Tallent plant, in Newton Aycliffe, in July 2009.
The firm pleaded guilty to contravening health and safety regulations and was also ordered to pay £44,000 costs at Durham Crown Court.
Mr Clark's wife Carole said his death had left a "big void" in their lives.
The Health and Safety Executive (HSE) said its investigation found a pneumatically-powered carriage had jammed.
Mr Clark was attempting to clear the jam and had opened interlocked safety gates.
'Full life'
The HSE said that isolated the equipment from the electricity supply but did not isolate and make safe the pneumatic power element of the machine.
It said while Mr Clark was working on the equipment the carriage suddenly moved and trapped him.
HSE inspector Martin Baillie said Mr Clark's death "could have been avoided".
Mrs Clark said the family agreed his death was avoidable.
She said her husband was working alone and his inquest had heard it was possible his death could have been avoided if he had been extricated earlier.
Mrs Clark said she hoped companies would introduce measures to prevent something similar from happening.
"We are pleased to now be able to draw a line under this process and try to rebuild our lives," she said.
"The final word has to be for Paul, who we miss so much. He leaves such a big void in our lives.
"He led such a full life but had so much more to live for."