Warwickshire burglar, Karl Hope, 21, recalled to prison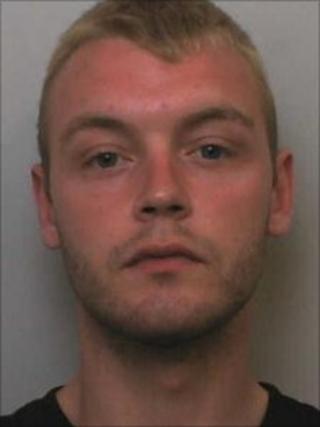 A burglar from Warwickshire who was released from prison early is being sought by police for breaching the terms of his licence.
Warwickshire Police said 21-year-old Karl Hope was convicted of burglary in July but released into the Nuneaton and Bedworth area under strict conditions.
He broke his terms of release and has been recalled to prison immediately.
It is thought he is in the Nuneaton and Bedworth area, but he has also been known to visit Birmingham by train.
Hope has been described by police as being 1.75m (5ft 7in) tall, of a thin build with blue eyes and a fair complexion.
Anyone who sees him or has information about his whereabouts is asked to contact Warwickshire Police or to call Crimestoppers anonymously.