Specialists to advise staff at Furness maternity unit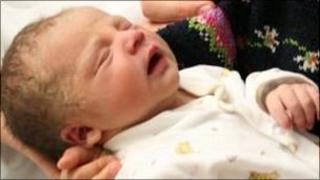 Specialists have been brought in to support staff at a troubled maternity department at a Cumbrian hospital.
A police investigation is under way into the deaths of an undisclosed number of babies at the unit at Furness General Hospital in Barrow.
There was also a highly critical report by the Quality Care Commission.
The Morecambe Bay NHS Foundation Trust said the doctors, midwives and nurses would "provide advice and work collaboratively" with existing staff.
The police investigation was sparked by the death of Joshua Titcombe who died nine days after his birth at the hospital in October 2008.
An inquest in June 2011 ruled Joshua died of natural causes but said midwives had repeatedly missed opportunities to spot and treat a serious infection.
'Allay concerns'
Tony Halsall, the trust's chief executive, said: "We welcome the support this expert team will provide.
"We are confident our maternity services are safe and that we provide the highest standard of care possible for mothers and babies.
"However, we do understand there may be some anxiety in the local community and it is essential that we do all we can to allay their concerns.
"By bringing in this team of specialists we will ensure we continue to improve our maternity services and that safe, effective care continues to be delivered to all our women, both now and in the future."