Hoaxer jailed for 'Gatwick or Heathrow' bomb call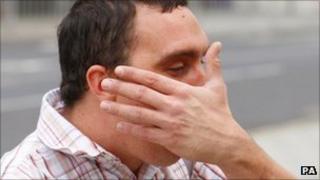 A chef who made hoax phone calls claiming his estranged wife was about to board a transatlantic flight with a bomb has been jailed for 12 months.
Kevin Flynn, 31, of Durrington, West Sussex, claimed the device was being taken on board a New York-bound plane from Gatwick or Heathrow.
He admitted making the first anonymous phone call to police on 31 July, following a row with his wife Kerensa.
Chichester Crown Court heard he wanted to get her stopped and humiliated.
Prosecutor Ed Hand said the couple had been having problems in their four-year marriage and had decided to go their separate ways.
Flynn had agreed to give his wife some time alone to pack her things, but when he returned home found that she had damaged some of his belongings, the court heard.
He first called police from their home then made another hoax 999 call from a phone box in Bognor Regis several hours later.
He said Mrs Flynn was boarding a flight with the bomb in her bag.
Officers were sent to their home while others went to Heathrow and Gatwick and intercepted Mrs Flynn.
Gareth Morgan, for the defence, said Flynn's marriage troubles had led to problems with alcohol and he had also been badly affected by the death of his best friend's father.
The court heard he had nine previous convictions for a range of offences including theft and burglary.