Theresa May versus Nigel Farage cat speech mix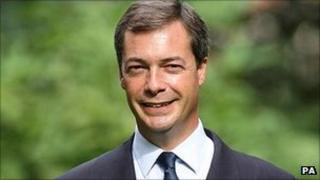 First we had Theresa May's speech to the Conservative Party conference about Maya the cat, and her role in saving a South American man from deportation.
Then, thanks to Eastleigh News (and Chris Huhne) we heard a recording of the speech from UKIP's Nigel Farage, at the Eastleigh Railway Club, a month earlier.
Now, thanks to BBC Radio Solent's Steve Harris we have audio of the two speeches in the correct order.
I promise you it's worth a quick listen.