North East MP Jenny Chapman handed shadow prison role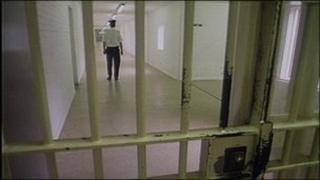 The North East and Cumbria's MPs might have missed out on the shadow cabinet in the latest reshuffle, but quite a selection now hold more junior positions in Ed Miliband's front bench team.
One that caught my eye was the appointment of the Darlington MP Jenny Chapman as Shadow Prisons Minister.
She is the latest of the 2010 intake to make it into the shadow team.
The clue to her appointment might well lie in a chapter she recently wrote in the "Purple Book" - a selection of essays which suggests new directions for Labour party policy.
Interesting ideas
Jenny Chapman co-authored the section on law and order with former Home Secretary Jacqui Smith.
And there are some interesting ideas to take into her new brief in there.
On sentencing, the essay identifies the need for criminals to make reparation for their crimes rather than just be punished.
It quotes evidence that the public thinks community sentences outside prison are "soft", but finds support for them grows if the punishment is visible and involves some form of reparation.
It says victims of crime should be given a greater say over the way the community punishment is served, and that restorative justice is the way forward.
Durham Constabulary gets a mention as being one of the forces that has looked to get offenders to put something back into communities as part of their sentence.
These could be important ideas if governments are going to have to find ways of locking up fewer people while still maintaining public confidence in the justice system.
Preventing reoffending
The chapter also talks about giving victims a right to tell a court what sentence they would like to see passed.
And once offenders are in prison, the essay says more resources need to be directed towards preventing reoffending.
In particular, it talks about using prison officers to help rehabilitate inmates, instead of just seeing them as jailers trying to keep order.
It suggests a big change in their role, with some trained to become the key figures in helping criminals reform by working with inmates and assessing their progress.
The chapter says: "Prison officers spend more time with prisoners than any other professionals. They form the most influential relationships with inmates and have the greatest opportunity to alter the beliefs and values of the incarcerated."
And the authors add: "If prison officers are to have an increased role in the rehabilitation of offenders, we need to examine recruitment, training and remuneration policies.
"As more officers fulfil duties beyond security alone, different personal qualities and higher levels of qualification should be required.
And the authors also talk about the need to measure every prison by its former inmates' rate of reoffending.
They say: "Aside from maintaining security, the reoffending rate should become the most important measure of how well a prison is doing its job."
Shadow teams
Only Ed Miliband knows whether those ideas led to Jenny Chapman's appointment but it does seem too much of a co-incidence.
Apart from the Darlington MP, Middlesbrough South's Tom Blenkinsop joins the whip's office, and former Newcastle City Council leader Lord Beecham becomes part of the shadow health and local government teams in the Lords.
The former Gateshead East and Washington West MP and Agriculture Minister Joyce (now Baroness) Quin joins the Environment team.
Some are on the move too. Hartlepool's Iain Wright moves from education to business, Durham City's Roberta Blackman-Woods moves from shadowing Cabinet Office to local government, Bishop Auckland's Helen Goodman (who previously shadowed on prisons) joins the culture, media and sport team, and Newcastle North's Catherine McKinnell, moves from justice to education.
Two Cumbrian MPs change jobs too. Workington's Tony Cunningham becomes a shadow international development minister, while Copeland's Jamie Reed moves from environment to health. Barrow's John Woodcock remains at transport.
Others are staying put. Kevan Jones (North Durham) stays at defence, Alan Campbell (Tynemouth) remains Deputy Chief Whip, and Phil Wilson (Sedgefield) stays in the Whip's office.
Sharon Hodgson (Washington and Sunderland West) remains in education, and Chi Onwurah (Newcastle Central) is still shadowing business.
But the North East and Cumbria (if you exclude North Yorkshire and therefore William Hague) remains without a representative in either the cabinet or shadow cabinet.