Accolade for Durham coast revamp scheme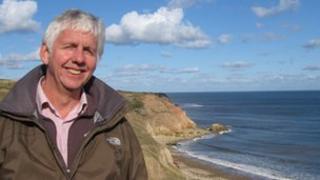 A project to transform a stretch of coastline once blighted by industry has been given European recognition.
Durham Heritage Coast was given a special mention in the Landscape Award of the Council of Europe competition.
The area, which runs from Sunderland to Hartlepool, was once scarred by colliery waste tipped on to the beaches and into the sea.
But it has been cleaned up in a series of projects which started more than a decade ago.
The Durham coast was among 14 entries from across Europe considered for the award. It was one of three given a special mention.
The Landscape Award of the Council of Europe jury described it as a "source of inspiration" and praised it for involving the public.
It said: "It forms an excellent model for the regeneration of degraded coastal areas."
'Spewing out'
Durham Heritage Coast Officer Niall Benson said they were delighted to receive international recognition.
He said: "That illustrates just how far the Durham coast has come from the days when we were standing here about this blackened beach and the last colliery to work on the Durham coast that was spewing out millions of tonnes of waste over the years.
"It just shows you how beautiful a place it is today."
As well as being scarred by the industrial past, the area had become a magnet for anti-social behaviour, including cars being burned out and fly-tipping.
The transformation work started with the Turning the Tide project more than 10 years ago and the removal of more than 1.3 million tonnes of colliery spoil.
As well as the clean-up, other projects have included creating footpaths, improving signs, installing art and restoring wildlife habitats.
Durham Heritage Coast was awarded the UK Landscape Award in November 2010, which meant it went on to represent the UK in the European competition.