Cyclist's helmet stolen days before crash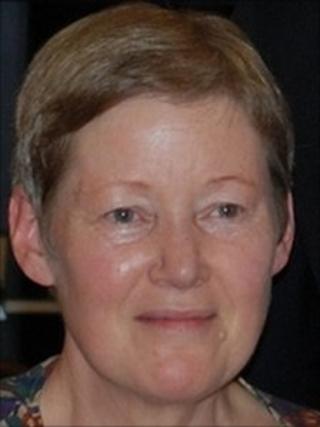 A cycling campaigner suffered serious injuries when she fell from her bicycle in Dorset just two days after her helmet was stolen.
Lindsi Bluemel, chairwoman of Southampton Cycling Campaign, hit a piece of plastic in the cycling lane on the A338 Wessex Way, police said.
The 56-year-old suffered serious injuries as she hit her unprotected head on Sunday.
Dorset Police are appealing for witnesses to the incident.
Mrs Bluemel, from Southampton, was given first aid by witnesses at the scene before being taken to Poole Hospital by ambulance.
'Bike wobbled'
Her condition is described as stable, but still life-threatening.
Police said Mrs Bluemel's helmet had been stolen just two days before the accident and that she had not got around to replacing it.
Mrs Bluemel was cycling towards the St Paul's roundabout, along the cycle lane of the Wessex Way, when the incident happened at about 09:15 BST, police said.
A police spokeswoman said: "She had just gone under the flyover and was riding uphill towards the onslip from Springbourne.
"At this time, it appears she has tried to ride along a five-metre-long piece of UPVC plastic, measuring 20 mm by 15mm, that was lying diagonally across the cycle lane.
"According to eyewitnesses the bike wobbled suddenly and the back wheel appeared to slide out and she fell off, hitting her head."
'Wonderful champion'
The spokeswoman added: 'She is an experienced cyclist who had her helmet stolen a couple of days ago."
Dilys Gartside, media spokeswoman for Southampton Cycling Campaign, said: "Lindsi Bluemel has been a wonderful champion for cyclists in the Southampton area for over two decades and is personally responsible for the installation of many cycling facilities and events to encourage more folk to cycle more often and more safely.
"Earlier this year, she and I received a national award from the UK's cyclists organisation CTC for our cycling campaign work.
"She is held in high esteem by all who know her and we wish her well."