Sussex MP Simon Kirby: Traveller law 'needs clarity'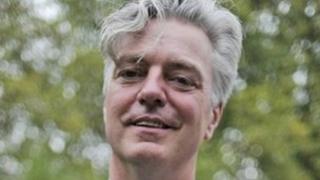 The law should be strengthened in relation to dealing with unauthorised traveller encampments, a Brighton MP has told the Commons.
Simon Kirby called for a Bill to give local authorities and police additional powers and responsibilities to move on unauthorised traveller encampments.
The Conservative MP for Kemptown said it was about protecting local green spaces and sports facilities.
A "clarity and a strengthening of the law" was required, he said.
'Damage and inconvenience'
"The refuse, the damage and the inconvenience that whether we like it or not often accompanies these unauthorised sites is more than some communities want to bear," he said.
"Much has been said that in seeking to move on unauthorised traveller encampments more quickly, that this is somehow racist or discriminatory. Now nothing could be further from the truth.
"What both the travelling and settled communities need is clarity and I hope my Bill will increase that clarity."
Mr Kirby's Bill was given an unopposed first reading but is unlikely to become law due to a lack of Parliamentary time.