Merger of Cumbria and Northumberland fire brigades scrapped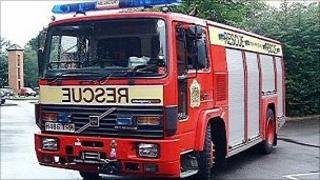 Plans to merge Northumberland and Cumbria fire brigades have been axed.
Earlier this year bosses at the two county councils claimed a shared service with a single chief fire officer could result in big savings.
But a feasibility study has concluded any merger would require a hike in council tax for Cumbrian residents.
The Cumbrian branch of the Fire Brigades Union welcomed the decision, saying any merger would have been "a disaster" for the people of the county.
Gary Strong, Cumbria County Council's cabinet member for community safety and local services, said: "Quite simply, it is down to costs.
"The whole purpose of the review was to look at how the two services could make savings by joining forces.
'Financial burden'
"But the difference in costs of the two services makes a merger unworkable.
"The cost of running the fire service in Northumberland is higher than here in Cumbria, so in Northumberland they face larger council tax contributions.
"Therefore, under any merger Cumbria would pay more and there is no way round this because council tax rules prevent cross-subsidy.
"Increasing the financial burden on Cumbrian taxpayers is not a position we want to get into.
"While this merger is no longer going to happen, we will continue to look for ways of delivering effective and efficient services."
A spokesman for Northumberland County Council accepted the potential cost burden to Cumbria residents was unacceptable.
A spokesman for the Fire Brigades Union, which was against the merger plan from the start, said: "The fact the Cumbria faced higher council tax was a recipe for disaster for people in the county.
"Both councils need to be seeking cash from the government to secure fire services for both counties."