Surrey widower 'stuck in Spain' with expired passport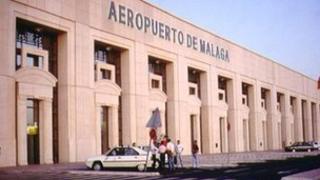 A 72-year-old Surrey man has ended up "stranded" in Spain because he has an expired passport, his family has said.
Manuel Contreras-Gil, a Spanish citizen and long-term UK resident, flew Easyjet from Gatwick to Malaga on 28 October.
His family said he was unable to return because his passport had expired and they fear he may not be able to travel home to New Haw in time for Christmas.
They believe his passport had already expired when he left the UK but Easyjet said it was valid until 15 November.
His partner, Martha Holdaway, from New Haw, said Mr Contreras-Gil had been asked to provide a birth certificate, prove his identity at a Spanish police station and obtain an identity card before he could apply for a new Spanish passport, a process which could take several weeks.
'Needs medicine'
But a spokeswoman at the Spanish Embassy in London said Mr Contreras-Gil should be able to obtain an emergency passport to fly back.
His daughter, Nina Swift, 35, also of New Haw, said: "The problem is that he is 72. He is more dithery than he used to be.
"He's got glaucoma. He needs eye drops which we had to post to him and he needs prostate tablets as well."
She added: "He's with family and he's fine, but for him it's like being stranded."
A spokesman for Easyjet said: "The information we have is the passenger flew out on 28 October to Malaga.
"The information he provided is that the passport was valid for the outward journey."
He added: "It's not our responsibility whether he had correct documentation to return to the UK."
Mr Contreras-Gil has lived in the UK since 1964, but has kept his Spanish passport because he wanted to keep his Spanish identity, his family said.