Securitas raid: Devon man must pay back raid-link cash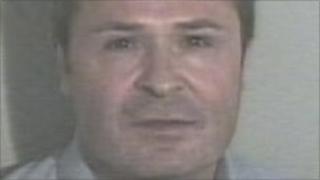 A company director who was found with some of the money from the UK's biggest cash raid in the boot of his car has been ordered to pay it back.
Ian Bowrem, 47, was jailed for concealing criminal property after nearly £1m was seized from his car.
About £380,000 of the money found by police was traced back to the £53m Securitas robbery in Tonbridge, Kent.
A judge at Maidstone Crown Court ordered he had to pay back assets held to the value of about £1.1m.
Of this amount, £996,230 will be paid in compensation to Loomis, the company previously known as Securitas, a Kent Police spokesman said.
Seven men jailed
Bowrem, formerly of Higher Metcombe, near Ottery St Mary in Devon, was jailed for three years and nine months in November last year.
He admitted a charge of concealing criminal property on the basis that he did not know the money had come from the February 2006 heist.
Seven men have been jailed for their roles in the raid at the depot in Tonbridge in February 2006.
On the night of the raid, 14 Securitas staff members were terrorised and tied up at gunpoint as the robbers loaded cash on to a lorry.
Police have recovered £21m so far.