Cheshire police release image of fraud suspect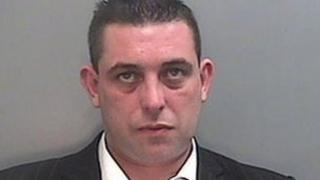 Police in Cheshire have released a picture of a man wanted on suspicion of fraud and theft.
Jason Chadwick, 37, of Knutsford, is known to visit Blackpool and Manchester, a police spokeswoman said.
He is involved in car washing and valeting and may be using a false name to continue working, she said.
She said he was likely to be staying in a hotel or bed and breakfast and urged anyone with any information to contact Cheshire police or Crimestoppers.